Company
Errebielle is an Italian company specializing in the production of doors and furniture fittings. Having operated in the kitchen, bedroom and bathroom markets for over 25 years, it is widely recognized in the industry for its quality standards. With three production plants with a total surface area of over 44,000 sqm, Errebielle manufactures solid wood, wood veneered, MDF gloss or MDF matt painted kitchen cabinet fascia's as well as bathroom and wardrobe doors along with accessory products with the options of classical, modern/contemporary and country styles.
A to Z Manufacturers
A business structure which enables us to follow the production process at 360° with 200 employees and a production capacity of 10,000 pieces per day.
Highly selected raw materials allow us to optimize production and reduce waste. A woodworking company equipped with advanced machinery, specialized personnel, high painting skills that with a strict quality control procedure and careful packaging guarantees the perfection of the finished product, consistent quality and an extremely competitive price.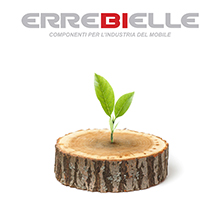 The Ideal Partner for the Furniture Industry
Customer satisfaction as a primary value. Errebielle is not only a supplier, but a reliable partner who collaborates with its customers from design to finished product.
Technical support is constant, the choice of materials, design, accessories and new models of doors required. Particular attention is paid in respect of rates, to remain aligned to market needs.